If you are curious about any of the properties below or would like a personal tour, please contact Olga or Sam today. We would be happy to discuss what makes these properties unique. Interested in seeing YOUR Home listed below? Give us a call at (786)-647-8076 or (570)335-8364 to schedule a Marketing Consultation Appointment.
Property of the Week
🚨5B Cay Harbor 🏡- NEW PRICE - $1,995,000, MLS#2007 Move-in-ready condo with the best view of the canal.
Enjoy the moon and sun rises over the Atlantic Ocean in this comfortable Two Bedroom Two Bathroom Angelfish Cay Condominium. Boat dockage is included for your up to 36 f...
Do not miss this great investment opportunity! We are offering a Beautifully updated two bedroom, two bathroom condominium which offers wide sweeping views of the 17th F...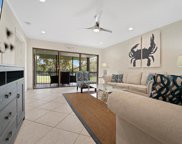 2 bedrooms, 2 baths, second floor, vacation family home was totally renovated and newly furnished in a upscale coastal style. Beautiful lake views. The master bedroom off...
Gorgeous 4-bedroom, 4-bathroom home in a hammock golf course area. This property offers over 2,200 square feet of living space and a lot size of 17,072 square feet. Your ...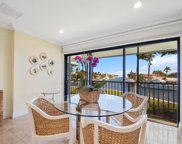 RARE FIND with breathtaking views out to the OCEAN! This Cay Harbor Top Floor, 2 Bedrooms, 2.5 Bath Is Light and Bright with Warm Marble Flooring. The Kitchen Cabinets a...
Look no further... this gorgeous condo can be yours! With views of the sparkling ocean and blue skies, this stunning oceanfront condo at Ocean Reef Club is the definition...
19,300 sq. Ft. Vacant lot on Baker Road. Monroe County and ORCA approved for a 3,100 sq. ft. Home with 4 Bedrooms, 3.5 Baths and a Den. An approved plot in Ocean Reef is...
This waterfront home, directly on Dispatch Creek Channel, is in a great location on South Harbor Drive, with direct ocean access - within minutes - out of Ocean Reef's ma...
Completed renovated interior with new flooring, baseboards crown moldings, kitchen cabinets, appliances, bathroom vanities, and beautiful glass shower enclosures. One of...